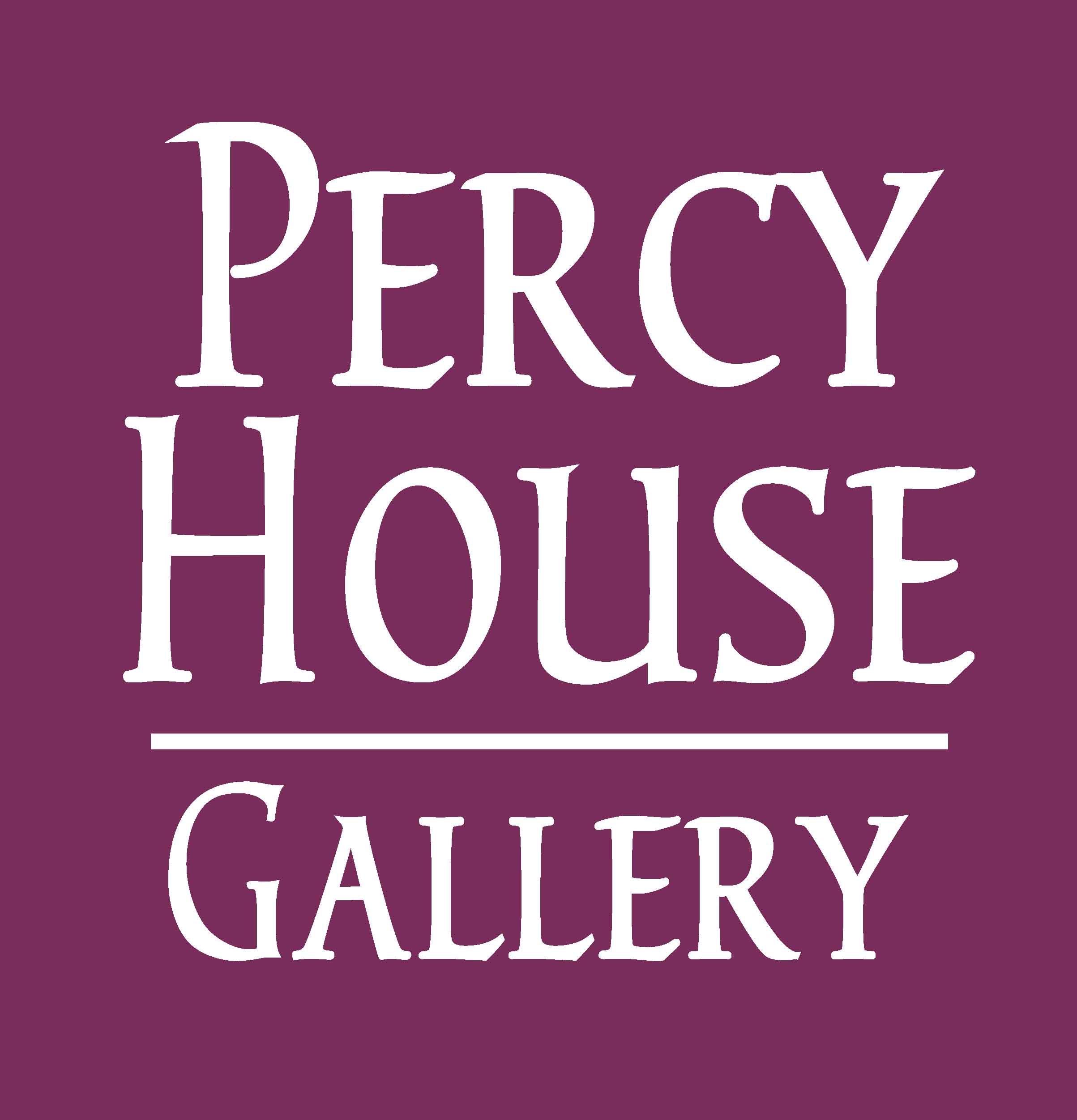 PETER WORSWICK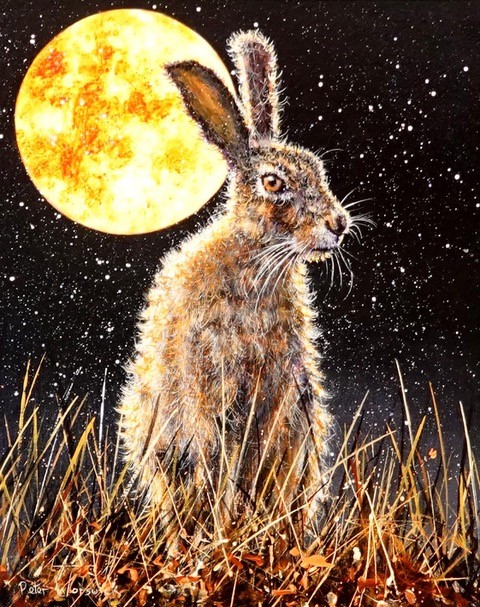 Moon Hare £1200
Acrylic on canvas
40 x 50cm UF 62 x 72cm Framed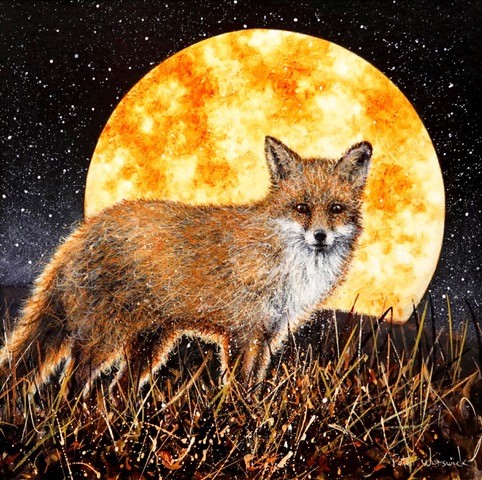 Moon Fox £1400
Acrylic on canvas
48 x 48cm UF 72 x 72cm Framed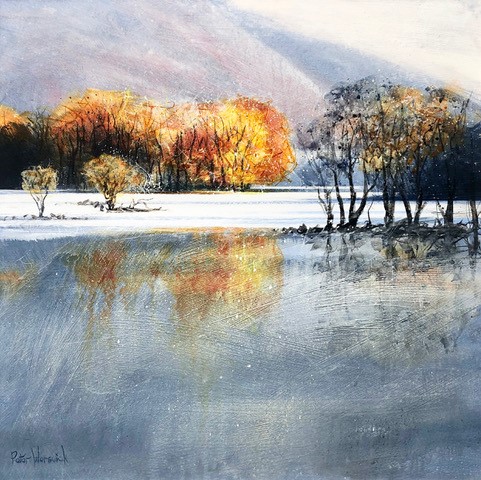 Late Autumn, Ullswater £1,800
Acrylic
UF 49 x 49cm Framed 78 x 78cm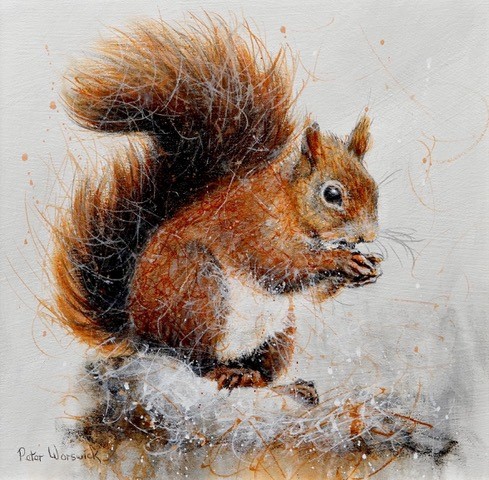 Red Squirrel £450
Acrylic
UF 29 x 29cm Framed 51 x 51cm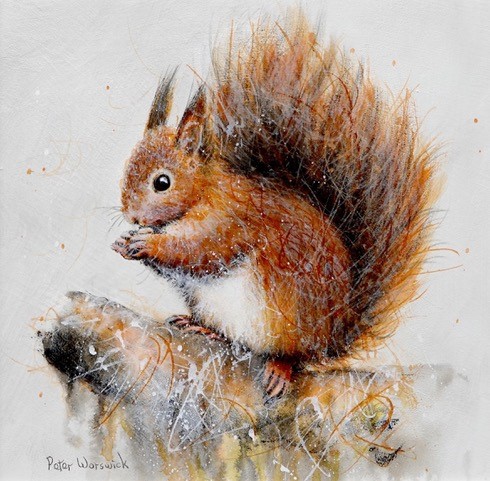 Red Squirrel £450
Acrylic
UF 29 x 29cm Framed 51 x 51cm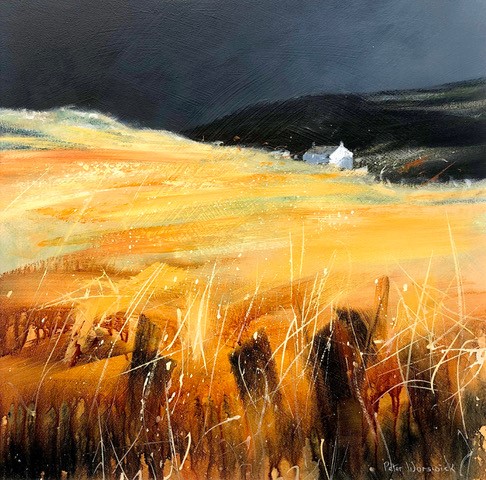 Sunlit Barley Fields £1,800
Acrylic
UF 49 x 49cm Framed 78 x 78cm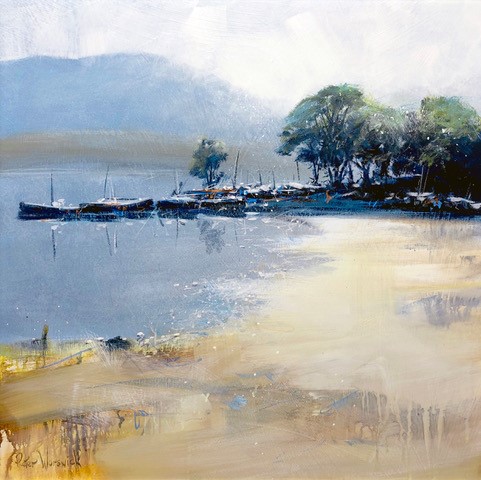 Sail boats, Ullswater £1800
Acrylic
SOLD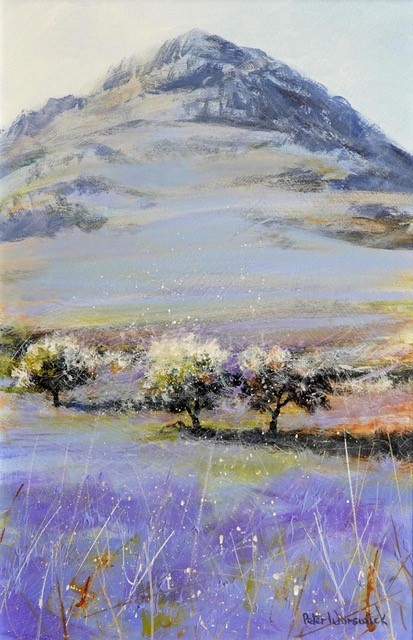 Rannerdale Knotts £950
Acrylic
UF29 x 44cm Framed 51 x 67cm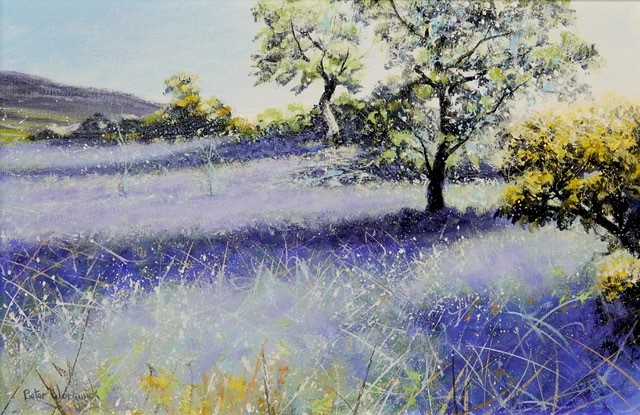 Bluebells, Rannerdale £950
Acrylic
UF 44 x 29cm Framed 67 x 51cm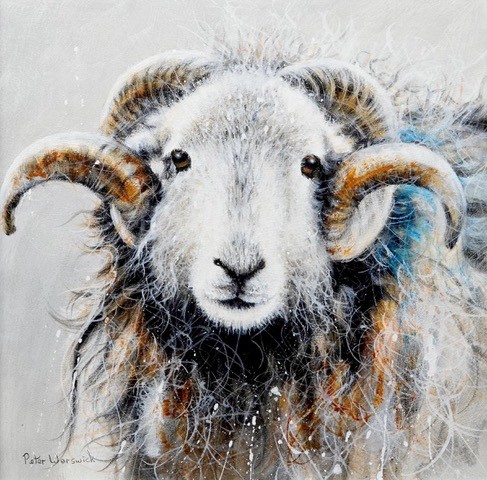 Ram £550
Acrylic
UF 36 x 36cm Framed 59 x 59cm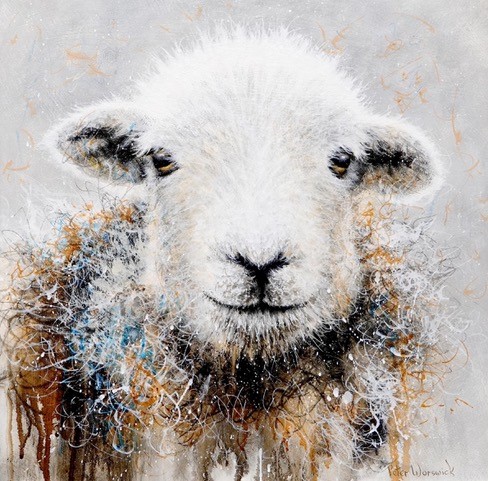 Ewe £550
Acrylic
UF 36 x 36cm Framed 59 x 59cm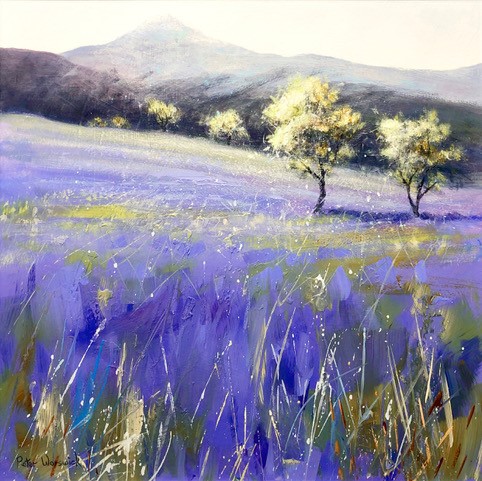 Whiteless Pike, Rannerdale £1,800
Acrylic
UF49 x 49cm Framed 72 x 72cm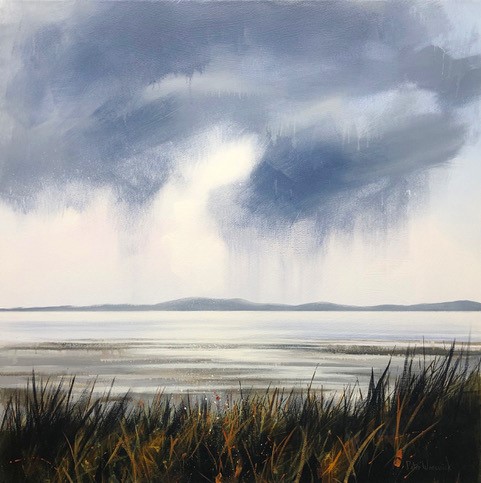 Passing Storm, Allonby £2,800
Acrylic
UF 75 x 75cm Framed 82 x 82cm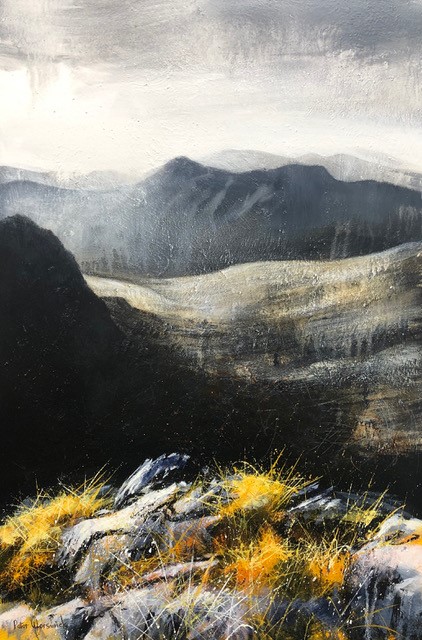 Steeple & Pillar from Scoat Fell £2,200
Acrylic
UF 50 x 75cm Framed 57 x 82cm
Percyhouse Gallery
Peter Worswick has exhibited extensively over the years, including at Kensington Palace. He has had solo exhibitions in selected galleries across the U.K. His work is held in many private and corporate collections and he was elected honorary member of the International Guild of Artists winning first prize in a number of the exhibitions.

' have a real passion for art and feel very fortunate to be surrounded by the inspirational landscape and wildlife around my home in the Lake District. While the majority of my work is considered realism, I thoroughly enjoy experimenting with various mediums and techniques some of which can be seen in the work
To find out more please telephone the Gallery Tel: 01900829667.
---
---